Local Enhancement & Appreciation of Forests
Plant
Our Backyard Tree Planting Program offers native trees and shrubs to property owners at a subsidized cost.
Blogs
This year, we are working with Toronto Community Housing (TCH) tenants to green their communities with almost 100 trees and over 200 shrubs. Meet one of the TCH tenants we've been so lucky to work with: Aisha Chohan. Aisha participated in the Young Urban Forest Leaders (YUFL) program in 2020. Now, in 2021 she is engaging her neighbours to beautify their greenspace with native shrubs and fostering a sense of camaraderie in her community. Hoping to inspire others, she shares her experience!
Danijela Puric-Mladenovic has recently joined the LEAF Board of Directors. In this blog, our Executive Director, Janet McKay interviews Danijela about her experience and her motivation for becoming a LEAF Board member.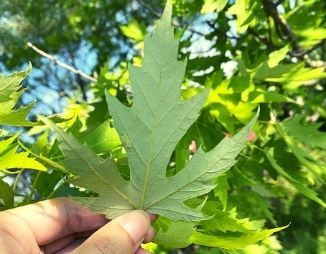 Throughout May and early June, LEAF staff members were busy bees naturalizing public lands in the City of Richmond Hill. As a first-time tree planter, I was amazed that we were able to plant over 700 native trees and shrubs in just seven days! As I reflect back on the planting days, every day was unique and offered new learning opportunities for me. Here are three lessons I learned as a first-time tree planter!