Local Enhancement & Appreciation of Forests
Plant
Our Backyard Tree Planting Program offers native trees and shrubs to property owners at a subsidized cost.
Blogs
Danijela Puric-Mladenovic has recently joined the LEAF Board of Directors. In this blog, our Executive Director, Janet McKay interviews Danijela about her experience and her motivation for becoming a LEAF Board member.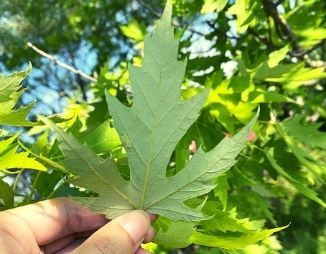 Throughout May and early June, LEAF staff members were busy bees naturalizing public lands in the City of Richmond Hill. As a first-time tree planter, I was amazed that we were able to plant over 700 native trees and shrubs in just seven days! As I reflect back on the planting days, every day was unique and offered new learning opportunities for me. Here are three lessons I learned as a first-time tree planter!
The pagoda dogwood (Cornus alternifolia), is a smaller growing species that is often planted as an ornamental or centrepiece in many gardens. It is aptly named for its layered, horizontal branching which often resembles a pagoda (a tower-like, tiered structure). The pagoda dogwood is a beautiful native understory species that can be readily found in many forests across eastern North America.