Local Enhancement & Appreciation of Forests
Plant
Our Backyard Tree Planting Program offers native trees and shrubs to property owners at a subsidized cost.
Blogs
Caring for your trees and shrubs by providing them with regular water and nutrients is the key to ensuring they live long, healthy lives. While this is true, there are some other external factors that can impact your tree/shrub's health, such as climate, damage, disease and of course, pests.
Thinking of planting a tree on your property? Planting trees is an excellent way to enhance your outdoor space. Trees also offer a number of wonderful benefits such as shade, privacy, wildlife food and habitat, increased property values and more. However, in order to maximize these benefits to their fullest, it is important to ensure you are planting your new tree in the right place!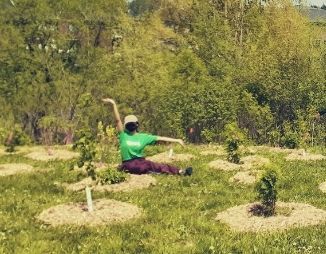 LEAF held three planting days in King Township during May. Due to COVID-19, we decided to limit the number of planters to a small group. Our small but mighty group went above and beyond, planting over 300 native trees and shrubs in Kettle Lake Park.